Published in the Los Angeles Times by Jack Flemming 8/8/2022: link
Katy Perry is officially out of Beverly Crest. A few months after selling her guesthouse for $7.475 million, the pop star just unloaded the main house for $18 million — the same price she paid for it in 2017.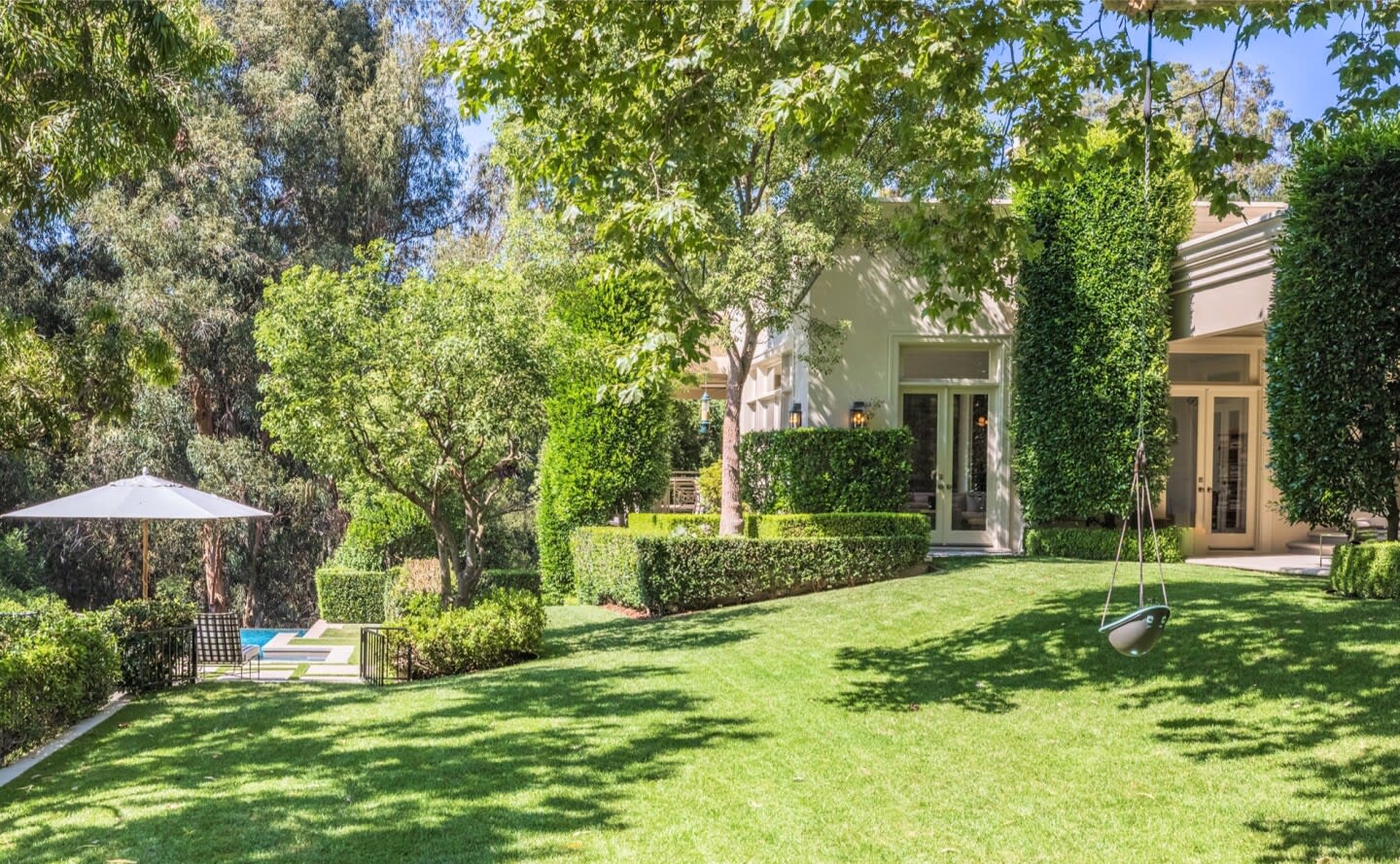 The sale comes as no surprise. In 2020, she moved to Montecito with her fiancé, Orlando Bloom, shelling out $14.2 million for a sprawling nine-acre compound.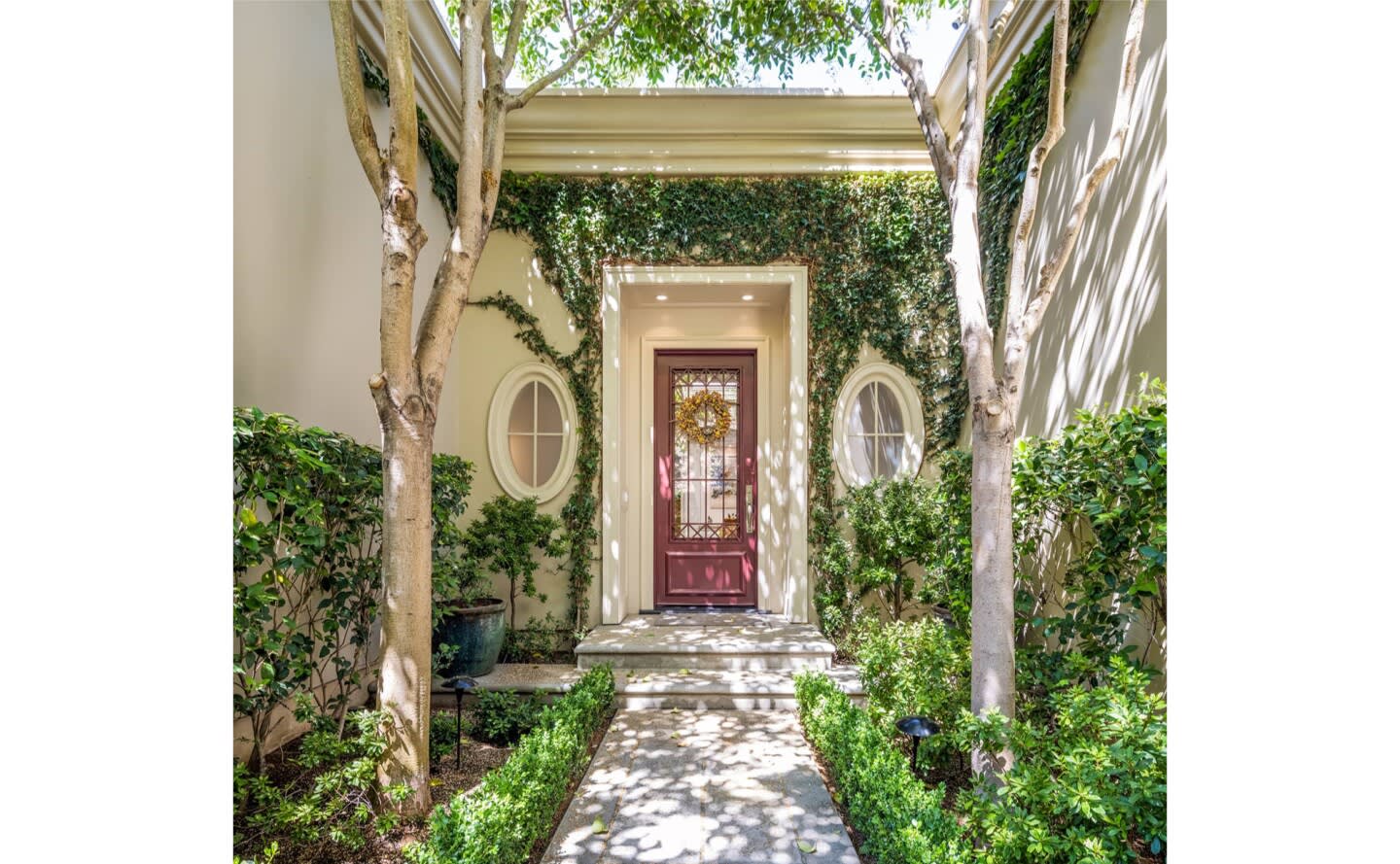 Built in the 1950s but updated since, the Regency-style home showcases dramatic style across 5,400 square feet. Even the entrance is over-the-top, as massive gates open to a quarter-mile driveway lined with trees and hedges.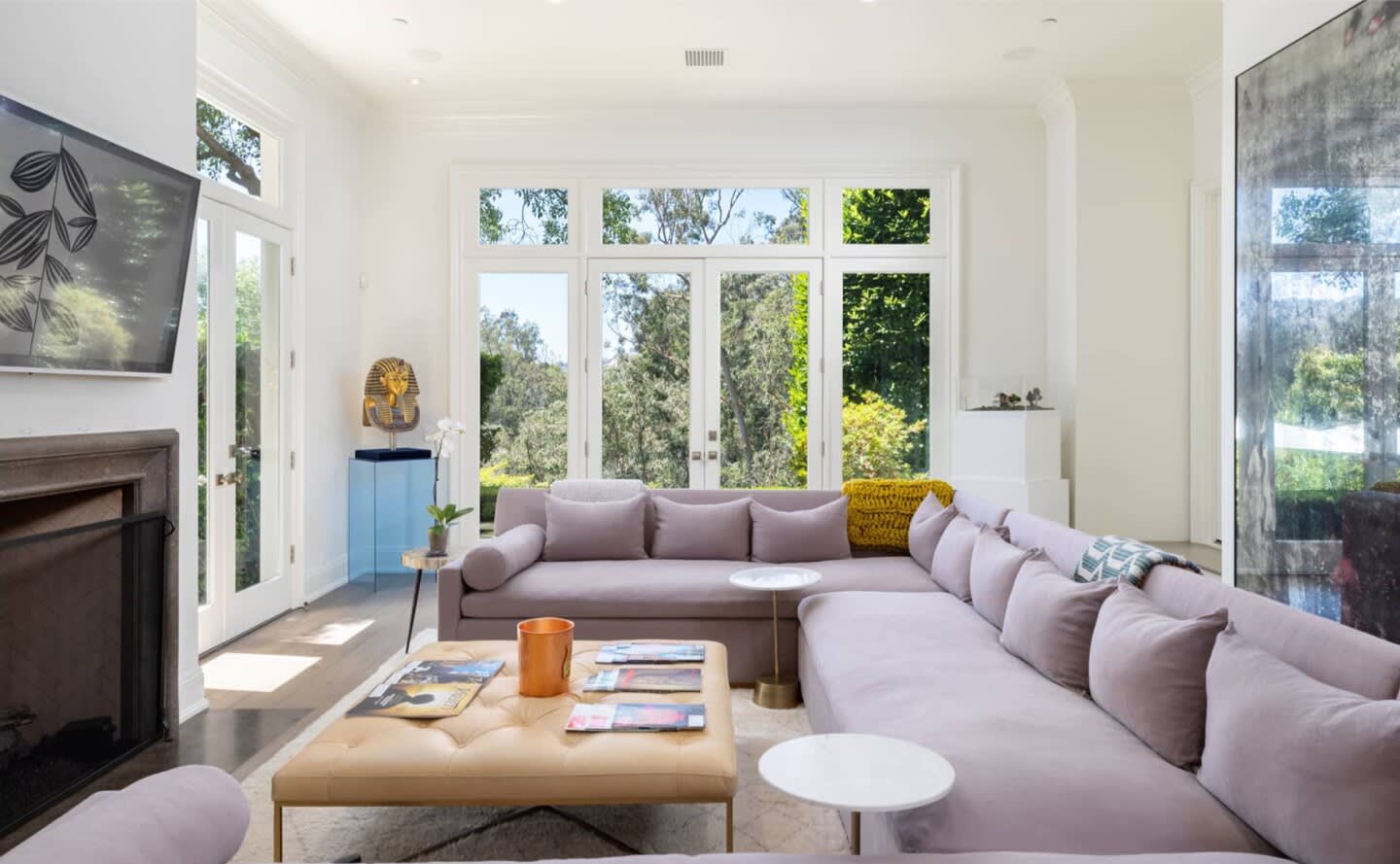 Spanning more than an acre, the estate is tucked behind gates and reached by a tree-lined driveway that covers a quarter of a mile.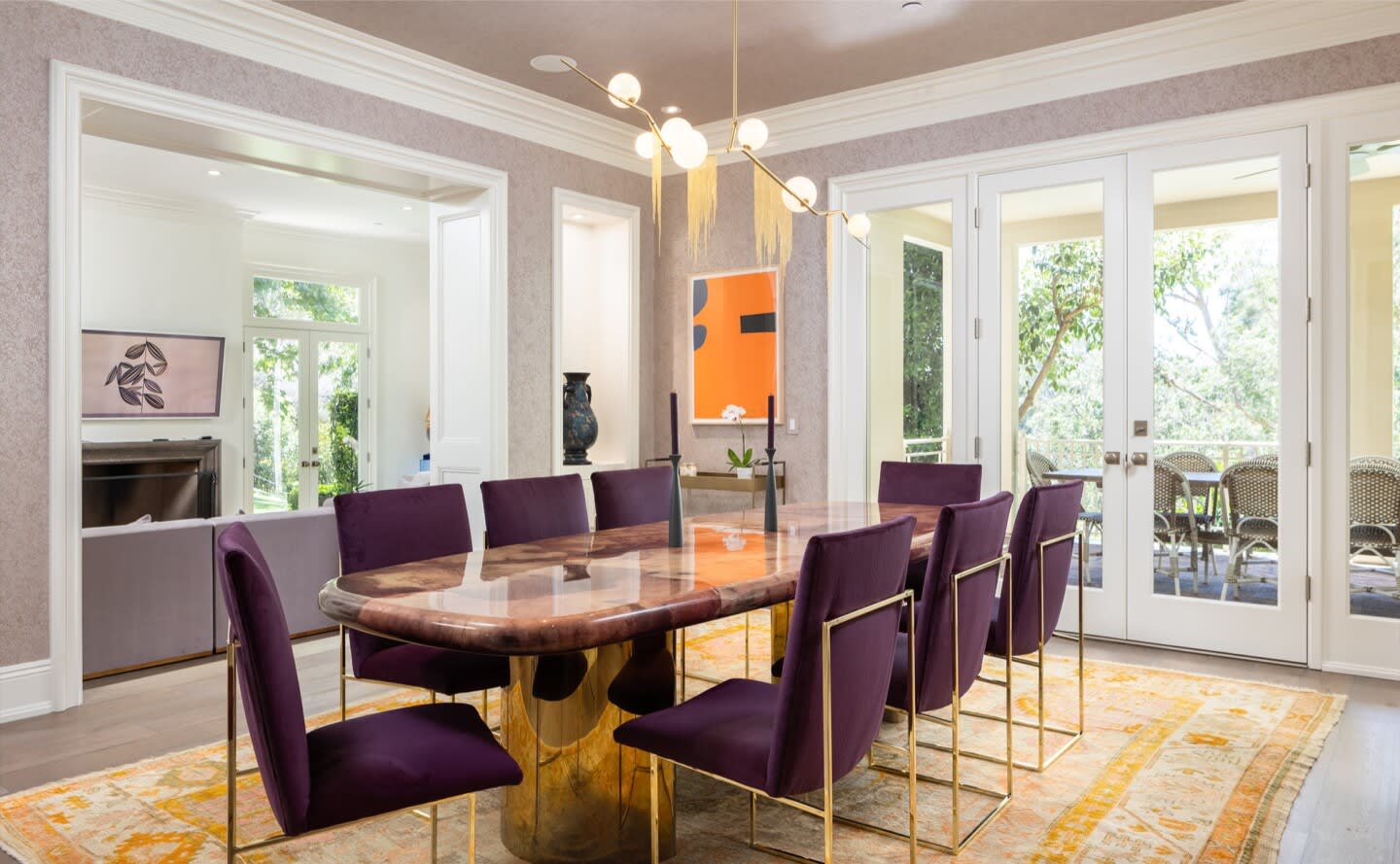 Ivy and oval-shaped windows frame the entry, leading to spaces such as a sky-lighted gallery, step-down living room and wood-paneled library with a fireplace. Another highlight comes in the teal-colored primary suite complete with a fireplace, marble bathroom and garden terrace.